MUSE EVERYDAY CANDLE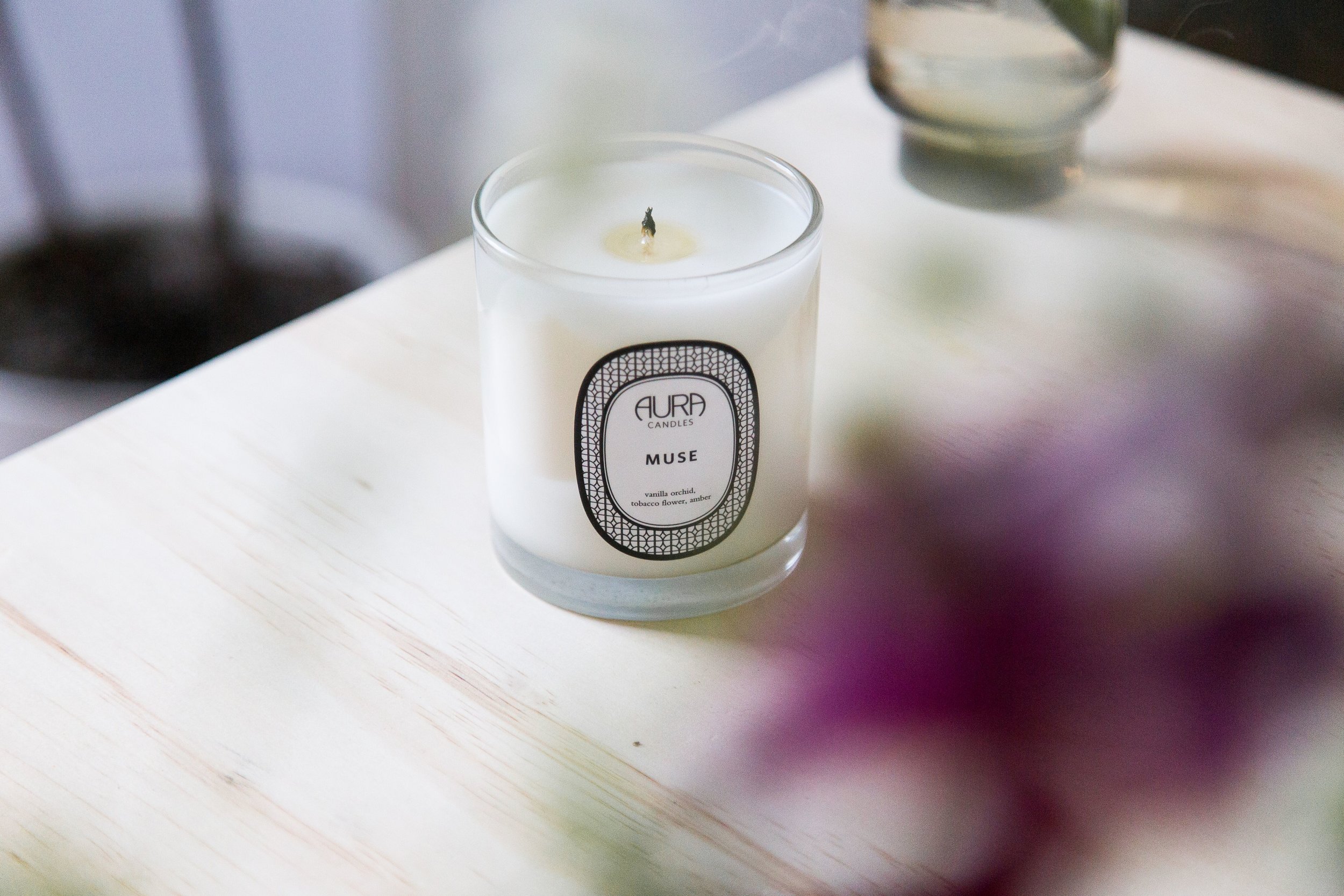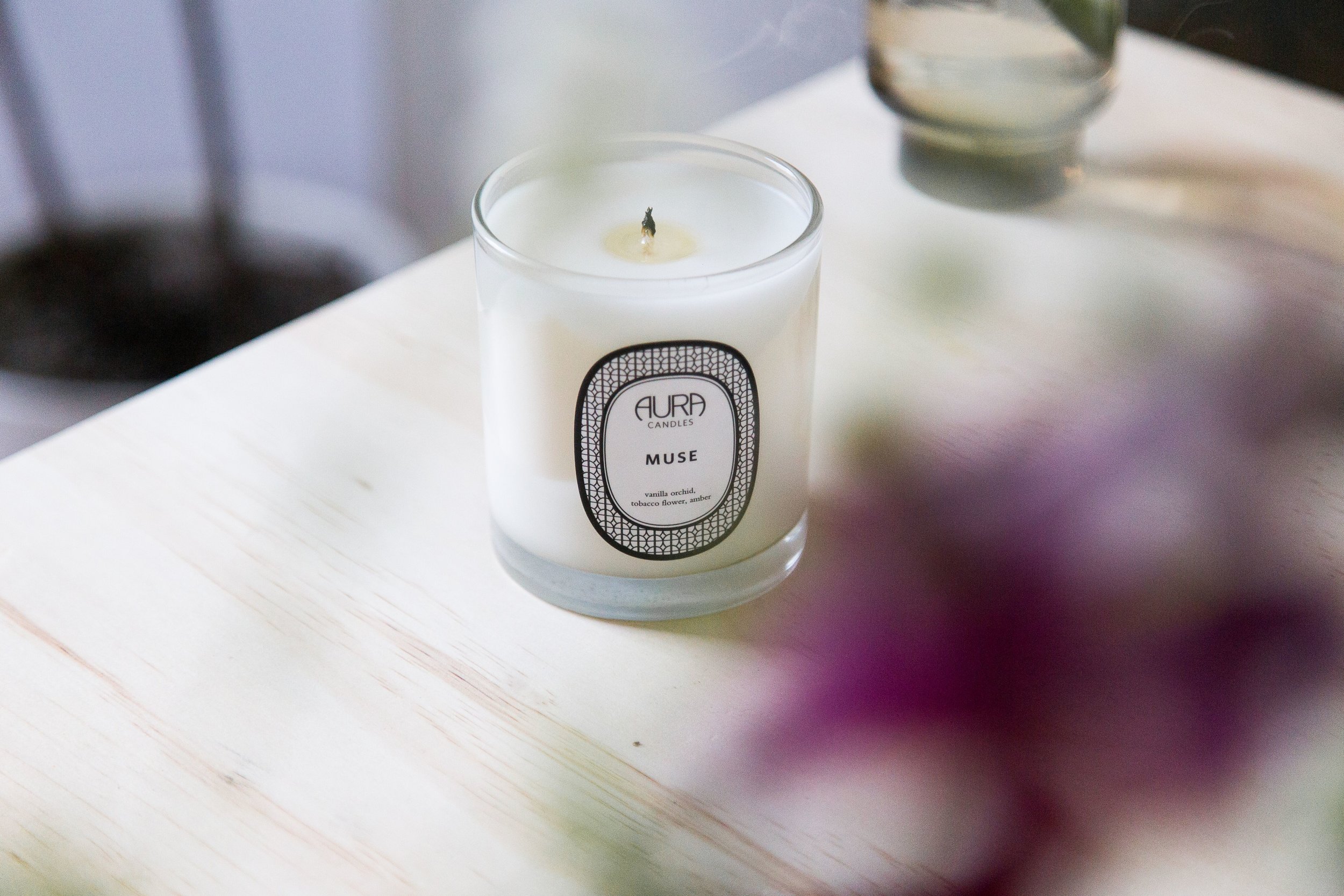 MUSE EVERYDAY CANDLE
the source of an artist's inspiration
an earthy and cozy blend with notes of vanilla orchid, tobacco flower and amber
Phthalate Free / Natural Wax / Lead Free Wick
Size: 8.5 ounces
Burn Time: Up to 55 hours with proper wick care
Initial Burn: This is very important to the overall performance of your candle. The rule of thumb is one hour for every inch in diameter the vessel is. Allow approximately 3 hours for the first burn, but don't fret, a bit of residue is normal and will typically catch up to the rest of the wax at some point.
Wick Care: If you notice your wick is aggressive simply extinguish your candle, wait for the wick to cool down, trim and relight. No two fragrances are alike and some wicks do not require trimming.
Please re-purpose or recycle our vessels! They make wonderful containers for your treasures!
REVIEWS:
Muse is Devine 19 July 2014
Review: Took a chance and purchased Muse at my favorite florist and wow I had no idea candles could smell this amazing and I've bought plenty! The combination of vanilla, orchid, tobacco flower and amber is incredible. Even my fiancé loves the scent. Its the right combination of feminine and masculine. We have a large 2 story home and the scent drifts everywhere. This maybe my first but it definitely will not be my last Aura candle purchase. Next up Bubbly. No wait Cosmic!
Just Fabulous Candle 1 May 2013
Review:I recently purchased Muse its a start of a favorite I will continue to burn. Impressed with the clean burn, evenly used and packaging. Smelled Karma today and will definitely try next! Love Aura!
AMAZING 20 February 2012
Review: At my work we are always burning Aura Candles and I love the smell. I am obsessed with Luscious and I just tried Muse! My nextwork victim will definitly be Karma. I LOVE these candles; theyre amazing. They burn clean and the scent isnt too potent. Also, they are so chic and stylish and add a nice touch to any room... Basically Im addicted to these candles. :)